Once again Myers have brought their own magic to the festive season.  This year they have been helped with magic from Russell the sheep, his pals and their creator Rob Scotton.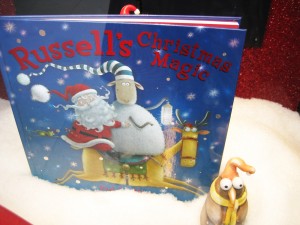 The story begins:-
'Twas the night before
Christmas in Frogbottom Field.
Not a creature was stirring
except for…..
Russell.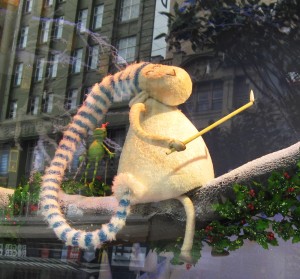 The fascinatingly designed sheep are all sleeping in their own particular sleeping positions in Frogsbottom Field.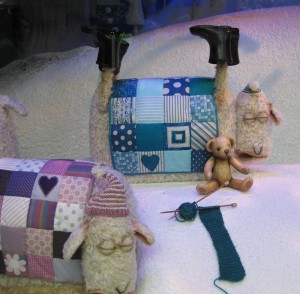 The frogs are sleeping too. Check out the bottom corner of every window for a scene of the frogs at home.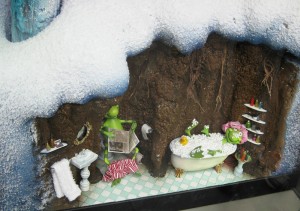 Santa crashes his sleigh and that is when Russell and his friends come to the rescue.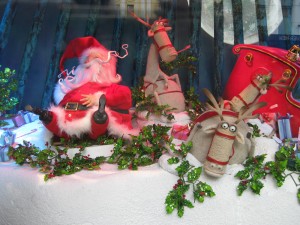 I have found the sheep and the frog scenes amazing and I have gone back a couple of times to look at them again.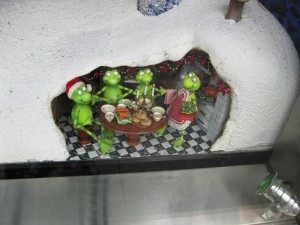 The frog family in one the final windows.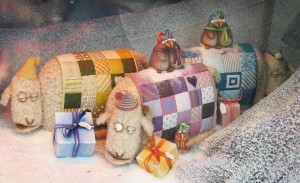 The animals finally get their presents as Russell helps Santa with his deliveries.
Where:-
Myers Christmas windows in Bourke Street, Melbourne CBD
Times:-
Until Sunday 6th January 2013
Daily from 7.30am until 1 am