October was a wet month for Melbourne and the roses loved it.  They're in flower all over the city. It was time for a visit to The Alister Clark Memorial Rose Garden in the St Kilda Botanical Gardens. (See my previous post)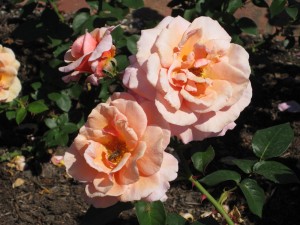 I went this week in the relative cool of an early morning when the temperature was to rise into the 30s later.  The roses have suffered because of this heat.  It has actually singed some of the more delicate blooms.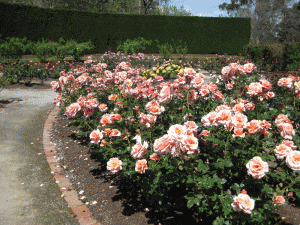 The Alister Clark Rose Garden is a special place -  warm and fragment with the huge sculptured macrocarpa hedge protecting it.  It is a little sad to think this beautiful hedge  may have contributed to the scorching that some of the blooms have suffered.
It is still worth a visit.  Many have been spared by the heat wave and  are putting on a spectacular display.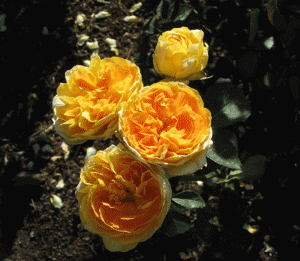 This is one of my favourite roses and I am again lamenting that the roses aren't named in this garden.  I would like to own it so unless I can find a knowledgeable nurseryman who can identify it from the photo I am stuck with simply admiring it whenever I visit the Alister Clark Rose Garden.
There are some big shady trees for a picnic and at the moment it is also a chance to admire some of the irises – they don't appear to mind a gust of hot  wind.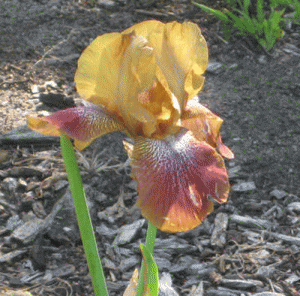 The gardens are open from sunrise to sunset (from dawn until dusk) seven days a week.
Getting there:-
96 Tram to the terminus the end of Acland Street. Walk up Blessington Street – on your left.
67 Tram to the corner of Brighton Road and Carlisle Street and walk along Blessington Street -on the right off  Brighton Road.