This gallery which is part of the Port Phillip Town Hall and council offices is a source of continuing fascination and stimulus to locals.  There is always something interesting and different to see.
The current exhibition of paintings by Anne Middleton is a stand out.  It is called Gates of Paradise. Walk through the door and get blown away.   You'll find yourself in a paradise of flowers and birds.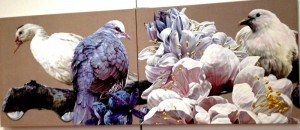 These are big oil paintings on linen and they take us to lush gardens of flowers, birds and insects.  Gardens you would hope to find in paradise.  I loved them.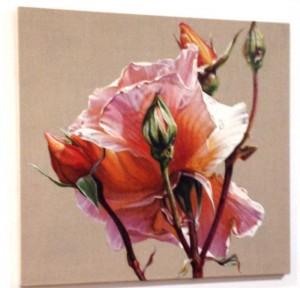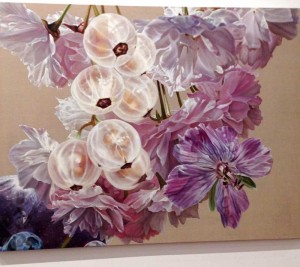 They are happy paintings in beautiful colours and showing minute details of the flowers and birds.  Take a look at the Iris with a bumble bee cuddling up to it.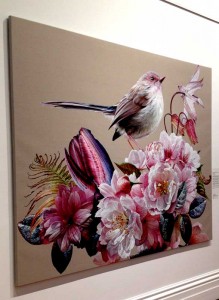 Post cards of some of the paintings are on sale so you can take a memory of these stunning paintings home  with you.  The paintings are for sale so if you want to you can bypass the postcards and take a painting home instead.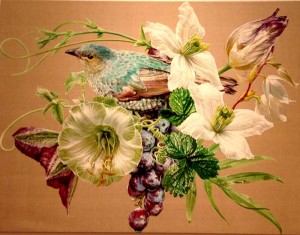 My photos haven't done justice to the splendor of the painting.  You will have to check them out for yourself.
Anne Middleton's exhibition runs until April 13th.
Where:-
The Gallery, St Kilda Town Hall
99a Carlisle Street
St Kilda 3182
Open:-
8.30am to 5.00pm
Trams:-
16 & 3