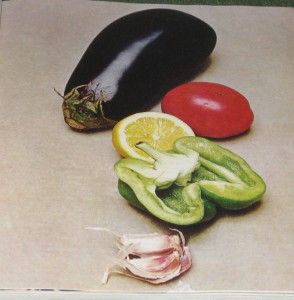 I couldn't resist another post about 'Books for Cooks' that's the bookshop  for cooks and foodies at  233  Gertrude Street, Fitzroy.
I was browsing  there the other day and rummaged right into the depths of the shop – the depths of Books for Cooks is a sort of back room tucked away on the left hand side of the shop.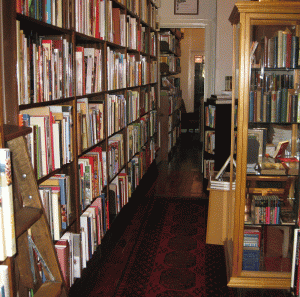 It was there I had one of those great nostalgic moments that come occasionally – a sort of arrow shot from the blue that takes you back in time.  I discovered the Books for Cooks collection of the Time Life Series of 'Foods of the World'.
I was immediately flung back to a basic eat-in kitchen of  years ago and the magic a couple of these books brought to our quiet traditional suburban lives. It was a time when we ate meat, potatoes and two vegetables for the main meal of the day.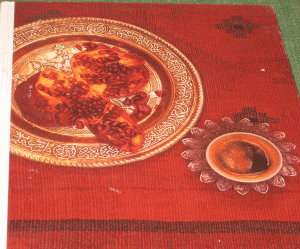 Pomegranate and Coffee
The first book I ever saw was 'Cooking of the Middle East' and it opened a whole other world to us. The cover features a picture a pomegranate.  I had never seen one of these  and at that time at least half of the ingredients used in the recipes were unobtainable where I lived. This prevented us from experimenting with many of the recipes.  'The Cooking of Italy' was of more use to us.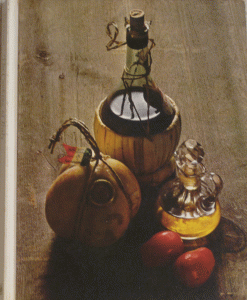 The Cooking of Italy
We knew about spaghetti.  We ate it from a can and we bought macaroni which we could substitute for the unavailable pastas.  The cheeses in the photos looked mouth-watering but were not readily available so our dishes had a distinct cheddar flavour.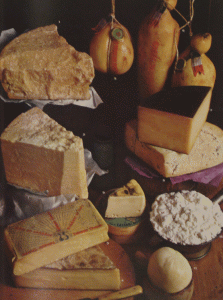 Italian Cheese numbered and discussed
There are two books in the package.  A coffee-table-size full of stunning photos,  the  history of the food and wines of the country,  useful information and some recipes.  An A5 ring binder gives most of the recipes and is easy to use on the bench.   Books for Cooks are selling them separately.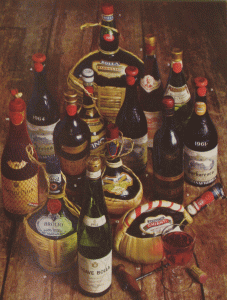 Italian wines numbered and discussed
These books have stood the test of time although some of the fashion in the photos is a bit retro. It surprises me that the books haven't been revised and re-published.   I was astounded to find there are 27 titles,  and they cover such little known traditional food-styles as  American Creole,  Acadian  Cooking and Cooking of the Caribbean Islands?
I'm heading back to Books to Cooks for another bit of nostalgia and to add to my growing collection of  the Time Life Series of 'Foods of the World'.     I think I will be the person who buys Acadian Cooking.  It's the cooking of the French-speakers who live in the French-speaking areas of Atlantic Canada.  They like to use one pot for everything which is appealing.
Books for Cooks is at 233-235 Gertrude Street, Fitzroy – just around the corner from Smith Street.
Phone 8415 1415
Opening hours: 10.00 to 6.00 Monday to Saturday, 11.00 to 5.00 Sundays
Getting there:-
Take the 86 or the 95 tram from the city
There is metered parking in Gertrude Street