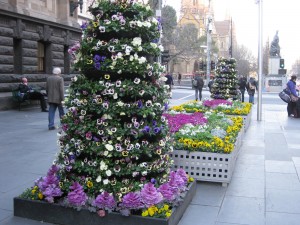 The sun shone and I was pulled up short by this amazing floral display outside the Melbourne Town Hall on Tuesday the week.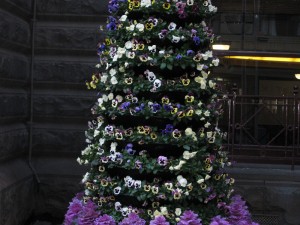 It's magic on a sunny day.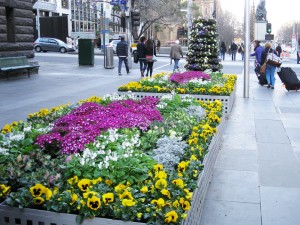 I also like the combination of vegetables and flowers – they add texture and colour to the display.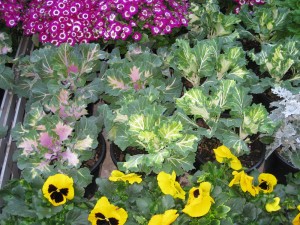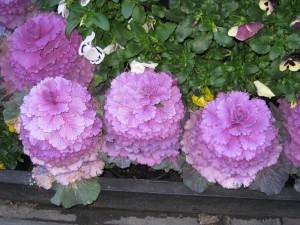 It is worth a trip to the CBD  to see it.  In my view a trip to the CBD is always worth it – the flowers just add gold to it.
Where:-
The Melbourne Town Hall
Collins/Swanston Street
CBD – Melbourne
Getting there:-
Most trams (except the 78)  go along either Bourke Street/ Collins Street or  SwanstonStreet.  Get off at the corner of Bourke or Collins and Swanston Street.