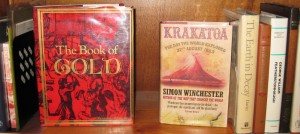 Books – old, new, first editions, read once and passed to another reader – there is a charm in these old books.
As a student I wandered the corridors of the University Library, stroking and gazing at all the books.  I loved being amongst them.   Many were old and had worn covers suggesting a line of people had  browsed the pages before me.  I read so much in that library.  It is where I met all the Russian writers who had had no part in my schooling.
I had a similar feeling when I browsed Kay Craddock – Antiquarian Bookseller on Collins Street, in  Melbourne's CBD.  The nice thing about this shop is that it is a basement shop.  You wander down the stairs and you are in a world of pre-loved books.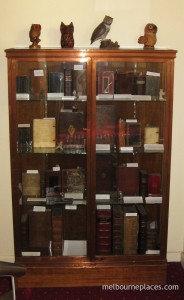 You are also in a world of owls.  They are Kay Craddock's alter ego or special love?   I thought if I had such a shop I would go for wombats.  They are nocturnal and would fit well into this basement space.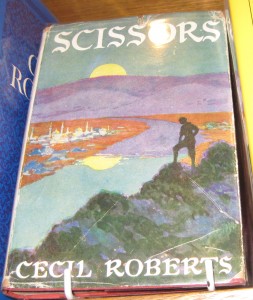 Browse, check out, and follow your memories.  I saw this book by Ceil Roberts.  My Grandmother read him. My mother scorned him.  I have never read him.  I looked at my photo and felt sad I hadn't bought the book.  I sometimes need to be taken back to my grandmother's kitchen.  For a moment I was there  and I wondered why I didn't read his books all those years ago?
If you are golf fan what delight to read through suggestions to improve your game from some early golfers.  Do we know so much more now?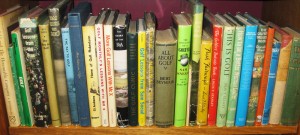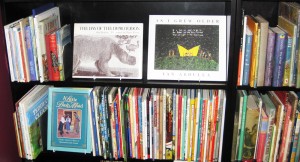 Kay Craddock – Antiquarian Book Seller is a fascinating place to explore, especially if you have an affinity to owls.  You will be operating in friendly vibes.
Leave the shop and walk few steps down the hill and you can immerse yourself in recent publications at Reader's Feast Bookstore at 162 Collins Street. You can check them out here.
Where:-
Kay Craddock – Antiquarian Bookseller
156 Collins Street
Melbourne CBD.
Phone: 9654 8506
Opening times:-
Sunday   Closed
Monday    10:00 am – 6:00 pm
Tuesday    10:00 am – 6:00 pm
Wednesday    10:00 am – 6:00 pm
Thursday    10:00 am – 6:00 pm
Friday    10:00 am – 7:00 pm
Saturday    10:00 am – 4:00 pm
Web site: http://www.kaycraddock.com/