Mary and Max!  Did you see the movie 'Mary and Max'?  It is an animation classic  that tells the story of two unlikely pen pals.  Mary from Mt Waverley Melbourne is 8 when she writes her first letter to Max.  He is a chubby 48 year old Jewish man with Asperger's Syndrome living in fast paced New York. It is  a story about friendship.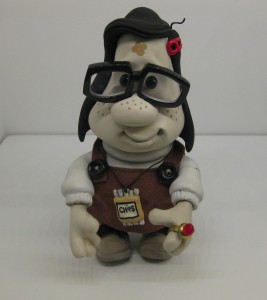 Mary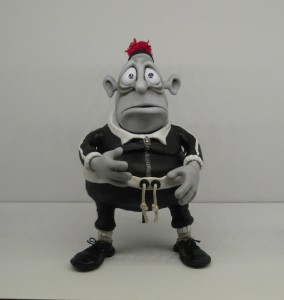 Max

The letters cover 20 years of their lives and as the film progresses you become part of their lives.  If you have seen the film the miniature world you step into at the Mary and Max Exhibition at Melbourne's Australian Centre for the Moving Image (ACMI) is full of friends.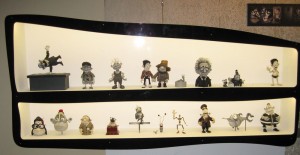 You don't have to have seen Mary and Max to find the exhibition fascinating.  It gives an intriguing insight into how such animation movies are made.  If you have ever wondered what happens behind the camera this is the place to find out.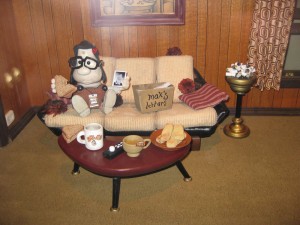 Mary at home.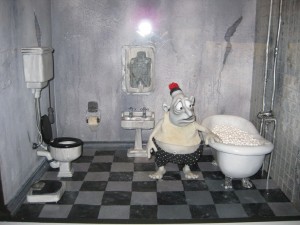 Max at home
You walk into a darkened gallery – a little disconcerting until you realise that this lack of light enables you to see the audio visuals. These bring you up-to-date with the story and  show all the behind the scene activities that went into making the film.  There are interviews with the crew who describe their part in the process and take you step by step through their jobs.
The process is painstaking and exact.  The models and all the props like the old typewriter are perfect.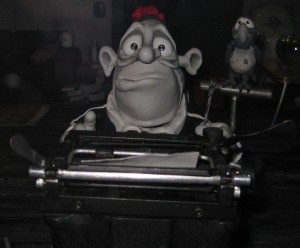 Max typing his letters to Mary
There are the letters that Mary wrote by hand to Max, the toilet in Max's home that has the old chain-pull.  I could go on and on.  It is intriguing and  it held me entranced for a long time.  With this new insight and knowledge of how it was all put together I plan to see the film again. It is out on CD and available at all Video Stores.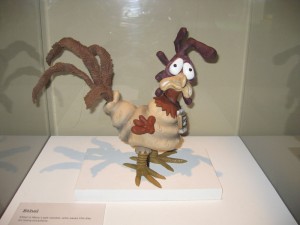 Mary's pet rooster Ethel.
Information:-
Mary & Max: The Exhibition Runs until 6th June 2010 at the ACMI Gallery 2 Federation Square.
Getting there: Federation Square, Flinders Street, Melbourne.  Follow the signs to the ACMI. There are usually volunteers just inside the door to direct you.