Mirrors! A bit of magic on grey, busy Hoddle Street.  Step away from the noise and the dust and into the wonderland of the  Mirror Mirror Gallery.
Try this when you want time-out, are curious or want to check out a mirror for your home.  See if your mood changes when you step through the door?   Do you become entranced by images and reflections?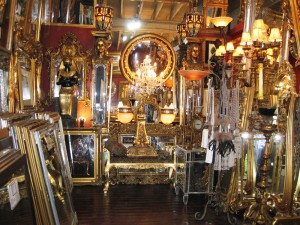 I have lived in Melbourne for a number of years and driven along Hoddle Street countless times yet I have only just found this store – Emporium is a better word.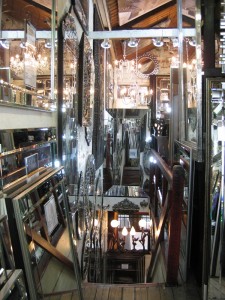 I walked around and wanted to be a child again – that time when I believed that I could find wonderland if only I stepped through the right door.
Mirror Mirror is one of those doors.  It is a place of not only mirrors but fascinating objects from other places.   Take a look at this …..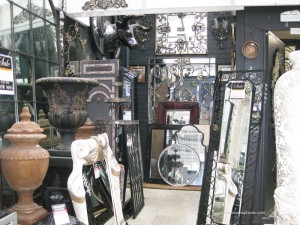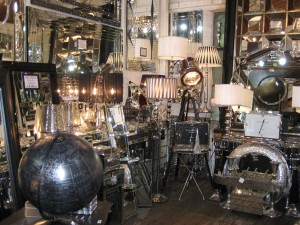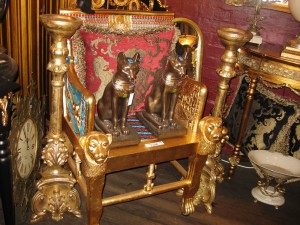 As you drive along Hoddle Street you can catch a glimpse of the  footpath display.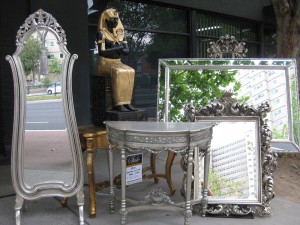 Mirror Mirror Gallery gives you their thoughts about mirrors.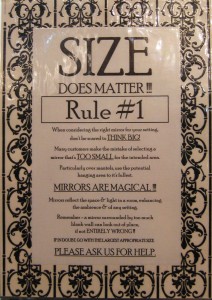 Where:-
Mirror Mirror Gallery
172 Hoddle Street,
Collingwood
Open Times:-
Wed-Sat 10am-5:30pm Sun 11am-5pm.
Phone:-
Tel: (03) 9417 1100
Getting there:-
Parking in Hoddle Street and behind the Gallery from Studley Street
Train:-
The South Morang Line or Hurstbridge Line to Victoria Park Station
Web Site:-
www.mirror-mirror.com.au