The sounds of the piano being played has added to the fun and delight of being around the City of Melbourne during January.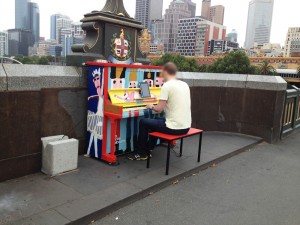 British Artist, Luke Jerram, came up with the idea of placing pianos around a city for everyone or anyone to use.  Since he kicked off the idea in 2008 he has given delight and fun to people around the globe.  Melbourne took up the challenge this year.
Most of the pianos have been placed around the Arts Centre and the CBD.
Pianists took on the challenge and sat down and played.  They appeared to play for themselves and along the way they gathered an appreciative audience.  No level of skill was needed but some I heard were very skilful.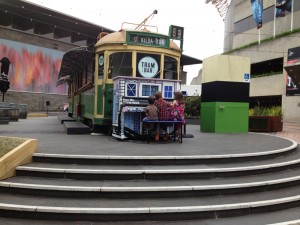 If the music wasn't enough to stop you in your tacks, smile and loiter the pianos themselves were a visual feast.
Here is a sample of a few that were around the Art Centre.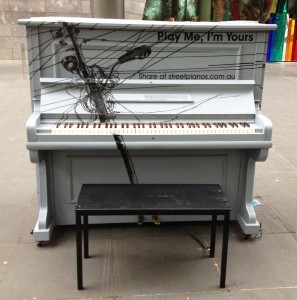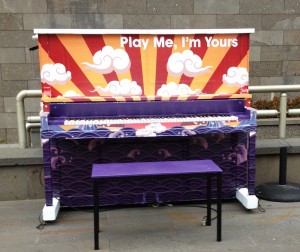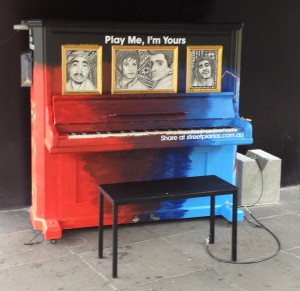 This is my favourite.  It was inside the Art Centre so good to play and to listen on those very hot days.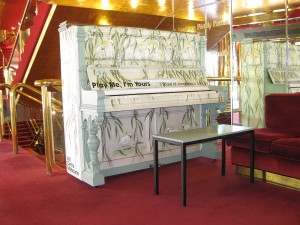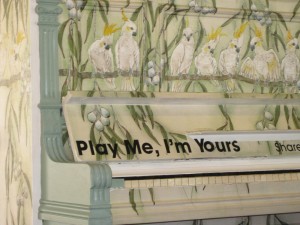 I do wonder what is going to happen to these works for art once the time they are available to the public is over.  I would like to think that this one found a permanent home in the Art Centre so that it was always available for someone to tinker on and for those of us who don't play to listen to.
Getting there:-  Tram to Federation Square. The first stop, at the top of St Kilda Road, is the stop for the Arts Centre. Train to Flinders Street