The corner of Hotham and Inkerman Streets seems an unlikely place to find a flourishing Op Shop.  None-the-less this corner is home to a Sacred Heart Mission Opportunity Shop.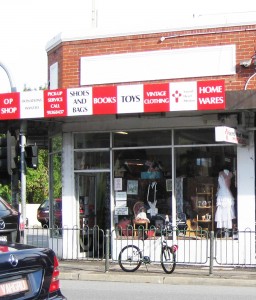 It has been here for a couple of years and although there isn't much foot traffic it is a busy corner for road traffic.  There is free parking in the local streets and this Op Shop appears to be flourishing.
The shop has become known locally for its stylish windows.  They are ever changing and they display someone's skill at window dressing.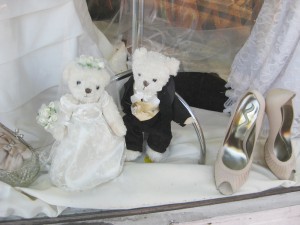 It's not quite the Royal Wedding but it is very cute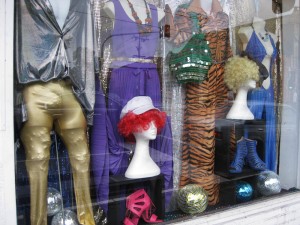 A recent window as seen from Hotham Street.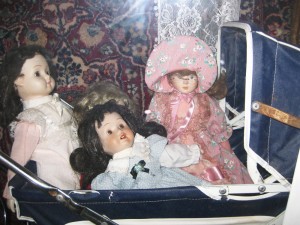 I think the prices here are good, too  There have been complaints about the increase in prices charged by the Salvation Army shop now that it is in Carlisle.  See here. I think the prices in Inkerman Street are still reasonable.
For example the charming old dolls in the window display are $10 each.
It is crowded inside but the layout works.  Again someone with some flair has been at work here.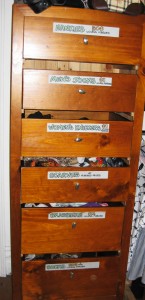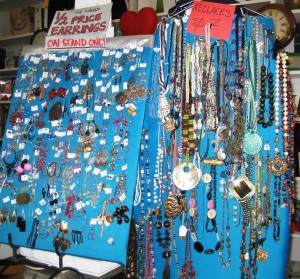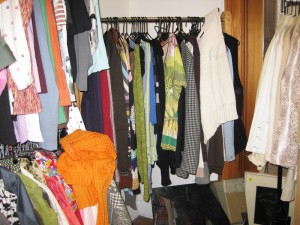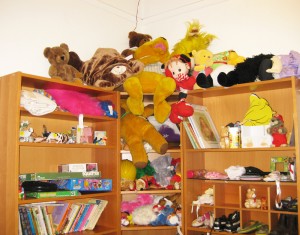 I suppose an increase in prices has become inevitable now that Op Shops have become more main stream – a place where everyone browses.  Real "finds" have become harder to come by.
A spin off from this maybe the enticing window displays.  In this Sacred Heart Op Shop everything in the window is for sale and you can collect your item when the window is dismantled. It is rather like putting a red sticker on a sold piece of art.  You leave your phone number and an assistant will ring you and hold the item until you can collect.
Where:-
Sacred Heart Mission, Inkerman Street Op hop
415 Inkerman Street, St Kilda East
Phone: Shop – 9536 8437
For donations – 9536 8437
Opening hours:-
Monday to Thursday 10.00 to 5.00
Friday            10.00 to 7.00
Saturday & Sunday  10.00 to 5.00
Getting There: -
Trams 3 & 16 take you to the corner of Carlisle Street and Hothman Street and you can walk along Hotham to Inkerman
Driving.  There is one hour street parking locally.