The say good things come in small packages and the St Kilda, Salvation Army Opportunity Shop is proof of this.  They have downsized.  In doing so they have created a much better outlet in Carlisle Street than the previous one on the corner of Inkerman Street and St Kilda Road.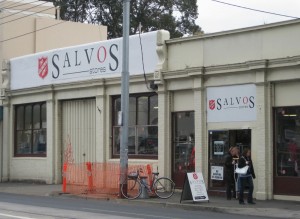 That huge rambling and messy warehouse on the corner of Inkerman Street and St Kilda Road has closed.  The site has turned into a bike emporium.
The new shop in Carlisle has style compared with the old one and they have cut down on their stock.  I always believed that there was so much 'stuff' in the old warehouse no one would be able say exactly what was in there.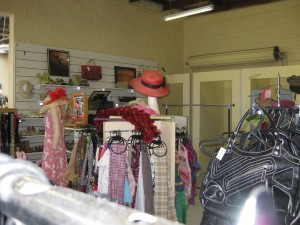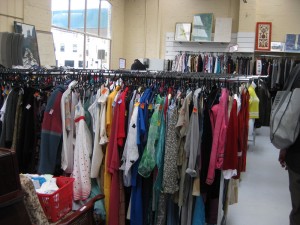 The new store has added style to a Salvo browse.  The shop is laid 'out'.  The dressing rooms are no longer a sort of curtained box, designer gear  is in the front when you walk in.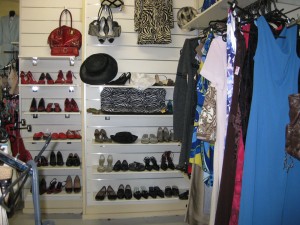 Shoes are ordered on racks and someone keeps them tidy.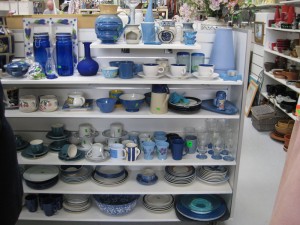 Home wares tend to be colour coded for example there is a shelf of blue.  Books are newer – less knocked about,  It feels cleaner and there are less of the things that no one is ever going to buy.  It also feels as if the place is dusted sometimes – perhaps regularly.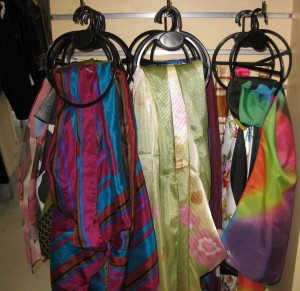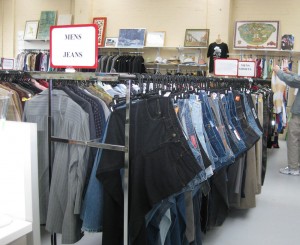 I have been told they are charging more that they did in the old warehouse. This could apply to their designer gear although my black Country Road singlet was $5.00.
Last time I was there they had a piano, which seemed odd because the shop  next door is a piano shop.  I was hoping some one in the large browsing crowd would play it.  If they did it was after I left.   I also noticed some crutches in one corner should you ever need any.
The Salvos, St Kilda:-
Opposite the City of Port Phillip Town Hall in Carlisle Street.
Opening hours:-
Monday to Wednesday 9.00am to 5.00pm
Thursday to Friday  9.00 to 7.00pm
Saturday 9.00a, to 5.00pm
Getting there:-
Trams No 3 or No 16
Get off at the stop on the corner of St Kilda Road and Carlisle Street.