For the next few Sundays life in St Kilda and particularly on Acland Street is going to get more vibrant.  St Kilda is in the middle of holding the Busking Festival.   The actual location for the buskers is being shared by various street venues.
Fitzroy Street have had their turn and last Sunday, April 18,  it was held at the  Sea Baths,  18 Jacka Blvd.

That Sunday was the ideal day with the beach and the boardwalk in front of  the Sea Bathscrowded with people taking advantage of the warm autumn weather. The buskers also entertained patrons at the Beachcomber and Republica restaurants.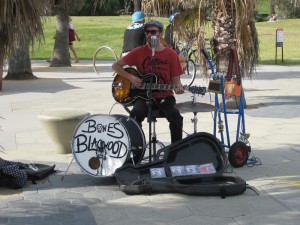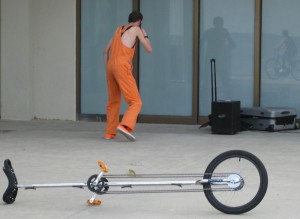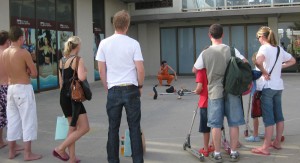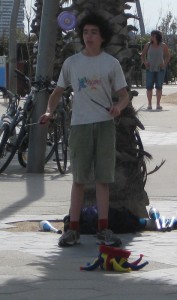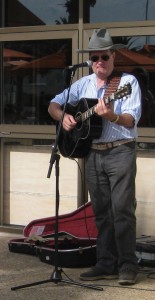 Next Sunday and for every Sunday until 23rd of May the buskers will jostle with the usual crowds for space in Acland Street as the street becomes a live stage.
If you are heading to St Kilda for the Esplanade Market or to indulge in the Acland Street cakes remember the festival.  The buskers are entertaining from 1.00pm to 4.00pm.
There is a very  good human statue, too  I found the statue outside Luna Park on Lower Esplanade.  As he is a 'statue' he may be fixed in that spot and not move with the timetable.
Getting there:-
Trams 16, 3A, and 96 ( the light rail) to the corner of Acland and Carlisle Street
Where:-
Acland Street, St Kilda: 25th April, 2nd May, 9th May, 16th May, 23rd May.
Finding out more:-
www.stkildabuskingfestival.com.au/