The St Kilda Beach Night Market has become an annual event on the St Kilda  calendar.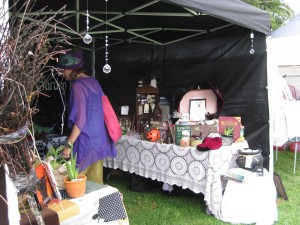 I love night markets.  The first one I explored was in Yogyakarta in Indonesia. There was magic in the air with the music and colours but I felt uneasy being in such a crowded place with so many dark corners. That evening was fun with fascinating things to buy and no harm came to us.  The memory of the light–filled night and all the buzz has given me a  strange nostalgia for outdoor evening markets so I turn up  every year at the St Kilda Beach Night Market.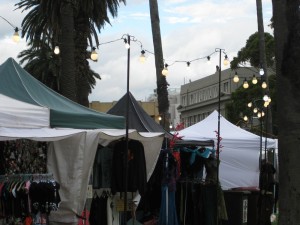 It is held in O'Donnell  Gardens where a shady corner is not threatening – it is part of the evening ambiance.   Of course with summer and daylight saving  it is a long time before it is dark and there are any shadows to create  murky corners.
The Market starts at 5.10pm. Last Thursday the first one for the year and stalls opened on time and the cooks fired up the food.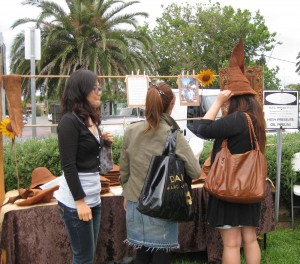 The market is held on  Thursdays and last Thursday was rather grey and overcast with rain later.  The market prides itself on opening rain or fine.  It was just bad luck that last Thursday brought some rain.  If you planned to go and it looks like rain – still go everyone else will be there.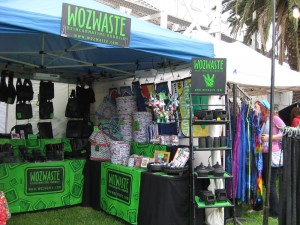 Woxwaste shows ingenious ways to use waste – the waste paper baskets are wonderful.  There is something rather satisfying about putting our rubbish in a container made from rubbish.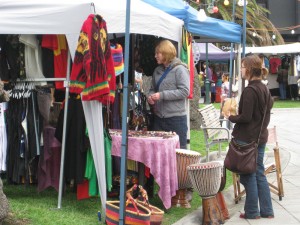 It's an eclectic market that shows off the St Kilda area and Melbourne's diversity of cultures  This mixture makes for a friendly warm and comfortable browse, and nosh. There is music too.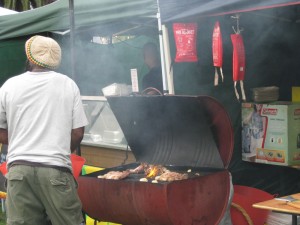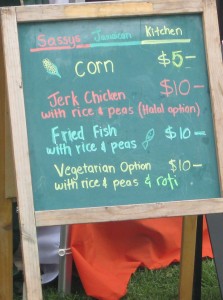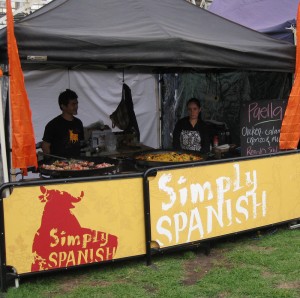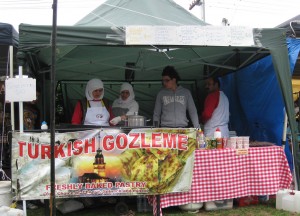 The food is interesting and unpretentious the stalls fascinating and the crowd interesting.  Remember the music.
I will be back this Thursday to try the Argentinean barbecue.
Getting there:-
Trams 16 and 79 to stop 31
Tram 96 to stop 138
Times-:
From 5.10pm

December – 17th, 21st, and 28th
January – 7th, 14th, 21st, 28th
February – 4th, 11th, 18th and 25th