Melbourne is changing!   "Well of course," I hear you say.
I know this happens all the time but it came as a shock to me when I found a place I knew well was to change.
Yesterday I drove past a corner I used to live near.  As I waited at the red traffic light I saw this new notice attached to a charming old house.

" Construction begins soon,"  'they' say. I always liked this house especially since it was painted black.
This is a corner in St Kilda where Inkerman Street crosses Barkly Street and becomes Grey Street.
You may recognize the corner because of this block.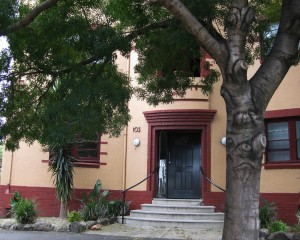 The old uncared for houses opposite the building have wonderful concrete decorations on the second stories.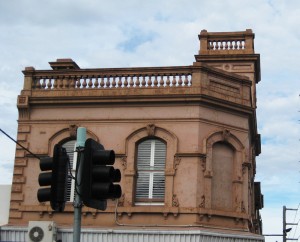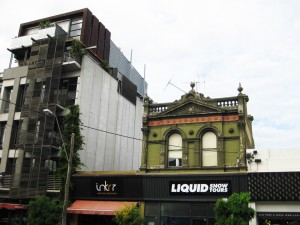 The notice of construction suggests more modern sleek units will pop up and the old pretty decorated houses will vanish.  In time we will forget they were there and we will forget what we have lost.
I want to remember this Melbourne Place as it is now. That is why I am posting the photos;  to keep a record of what was on this corner in 2011.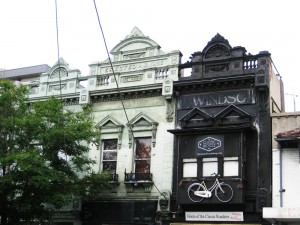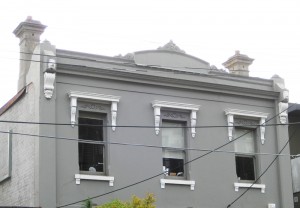 The corner is a bit of a show place of old houses displaying the frivolous and labour intensive concrete decorations of the past.
I suggest if you go through this area look up and check out the beautiful upper stories of these building.  Better still take time at a red light to click a memory-photo.
Strangely, the corner milk-bar/laundry appears to be invincible.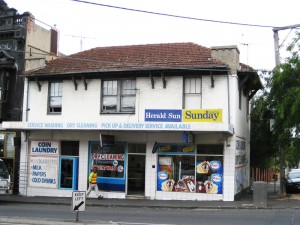 I used to do my laundry here every Sunday morning while I read the papers.  It has stayed exactly the same! It even has the same ice cream ads on the windows as it did then.  Will it be next to go?
This is the corner of Grey Street, Inkerman and Barkly Streets, St Kilda.
There are some interesting and long-term shops here too;
"The Bitch is Back" features 20th century modern interiors.
"Surround" features contemporary and often cutting-edge-furniture.  They have they have some of the most stunning window displays in Melbourne.
"Liquid Snow Tours" at the moment they are collecting used and new warm snow gear for the victims of the Japanese Earthquake.
Several eating places including "Mr Wolf". – It is a great corner.
To get there by tram:-
Catch the 67 to the corner of Inkerman Street and St Kilda Road
Turn right and wander up Inkerman Street until you get to the corner with Barkly Street.    It is an interesting stretch of road.