St Kilda markets are where to hang out in the evening on Thursday 20th December

For those who follow this blog I want to let you know about a couple of night markets in St Kilda ( one starting this week) that you can check out before Christmas, it's another opportunity to browse for those last minute Christmas presents.
On Thursday 20th December the St Kilda Farmers Market, that operates on the 1st Saturday of every month, is running a Special Twilight Market on the Peanut Reserve in Chaucer Street – the usual place.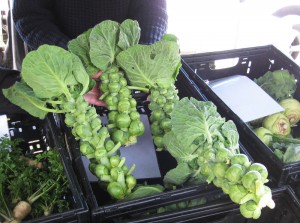 This is a good chance to stock up on produce for the coming weekend and the Christmas break  All the regular stall holders will there and a few extra for the special occasion.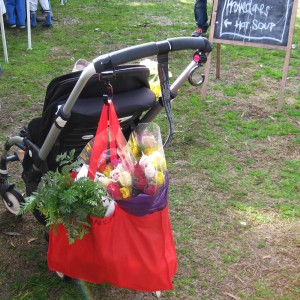 These stall holders will be working 24/7 to bring you more goodies right on Christmas – they were there last Saturday December 1st.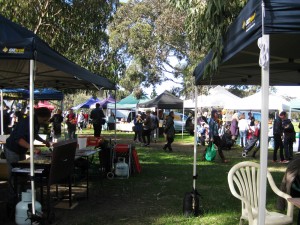 They are calling it the 'Special Christmas Edition of the Market.' It's opening from 5.00pm to 8.00pm but I guess they will be there well before then to set up. We don't usually get to see them set up.  They usually do it about dawn.
The St Kilda Twilight Market 2012/2013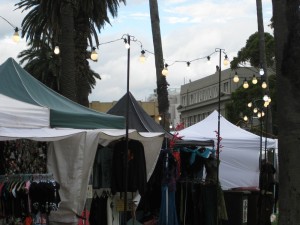 When you have picked up your produce you can slip across the road to the regular St Kilda Summer Night Market in O'Donnell Gardens, Acland Street.
Yes, the St Kilda Night Market is up and running again now that it is summer.    The first market will be this coming Thursday 6th December from 5.00pm to 10.00pm.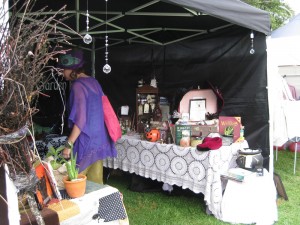 There has always been great food and music from around the world and stalls over-flowing with handmade clothing, jewellery, art, crafts and imports etc.
The market starts this Thursday 6th December and runs through the next three months finishing on February 28th 2013.
It will , of course, be operating on Thursday 20th along with the Christmas Edition of the Farmers Market – that should be a great evening out in St Kilda.
What/where:-
Special Christmas Edition of the Farmers Market – Peanut Farm Chaucer Street December 20th 5pm – 8pm
St Kilda Night Market – O'Donnell Gardens, Acland Street. Every Thursday from December 6th to February 28th 5pm – 10pm
These are the dates for 2013:-
January Thursdays  10, 17, 24, 31
February Thursdays  14, 21, 28,
Getting There:-
Trams 96, and 16 from the CBD