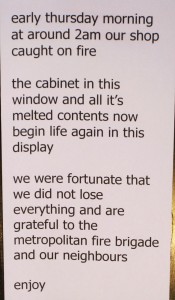 This notice is in Tarlo & Grahm's current window display – I hope you can read it.
Tarlo & Graham's windows are always fascinating to me.  I have written about them before in " Tarlo & Graham – view their windows".
I don't believe anyone else would decorate their window with objects burned in their fire.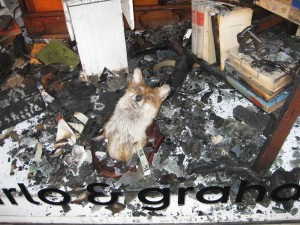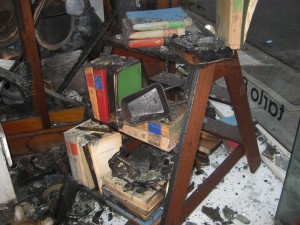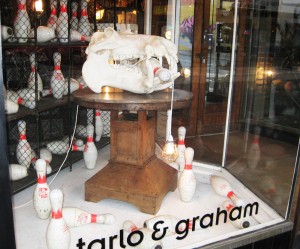 This is their second window onto Chapel Street.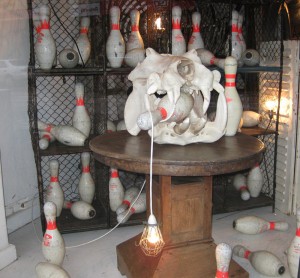 Tarlo &  Graham's windows are one of the best reasons for a walk along Chapel Street, Windsor. They excel themselves with the strange, fun, wacky, ugly, weird, macabre – well you have to see them for yourself.  They never fail to raise a smile, a laugh, or a gasp.  Try to catch these ones before they change again.
Where:-
Tarlo & Graham
60 Chapel Street
Windsor – phone 9521 2221
Opening hours:-
Monday to Saturday 12pm – 6pm
Sunday 12pm to 4pm
Of course their windows are open for viewing 24/7
Getting there: -
Train:-
The Sandringham Line to Windsor Station They are opposite – on the corner of Chapel and McIlwrick Street
78 Tram:-
This tram runs from St Kilda East to Richmond along Chapel Street.
Website:-
http://www.tarloandgraham.com