Tarlo and Graham at the Windsor end of Chapel Street offer a great visual feast with their windows.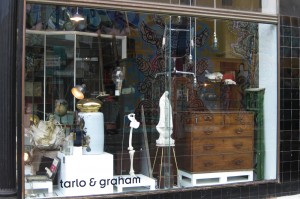 Strolling around the Windsor end of Chapel Street is always fun but what draws me back time and time again are the windows of Tarlo and Graham.
I find I'm drawn on a weekly basis just to check them out.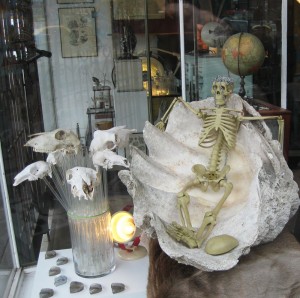 They don't always change weekly but another view gives another perspective and sometimes I miss something on the first
viewing and even on the second.  These objet d'art and the style of the interiors they suggest, are a sort of industrial meets the….  well the
macabre.  They may not be everyone's idea of home sweet home but it is great fun to view.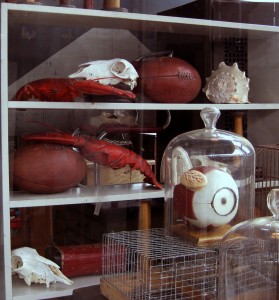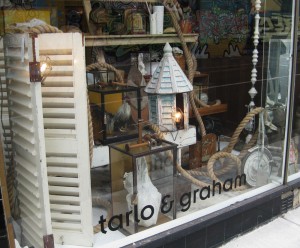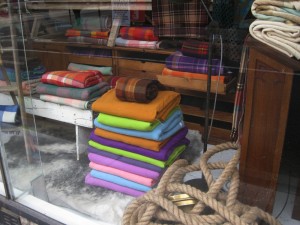 The windows vary which is what  makes them so fascinating.  These colourful wool rugs appeared during the cold winter months.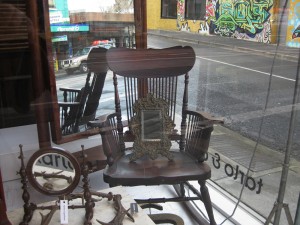 William Tarlo and Philip Graham opened their shop about 6 years ago.  They said in a recent interview that their aim was to provide an exciting and stimulating environment focusing on the unusual, exotic and collectable. Check out their website to see what they mean.
Where:-
Tarlo & Graham
60 Chapel Street
Windsor – phone 9521 2221
Opening hours:-
Monday to Saturday 12pm – 6pm
Sunday 12pm to 4pm
Of course their windows are open for viewing 24/7
Getting there: -
Train:-
The Sandringham Line to Windsor Station They are opposite – on the corner of Chapel and Mcilwrick Street
79 Tram:-
This tram runs from St Kilda East to Richmond along Chapel Street.
Website:-
http://www.tarloandgraham.com/home.html