I went to the ACMI theatre for the first time last weekend.  In all the time I have lived in Melbourne I hadn't been before. Of course I have been to Federation Square but never to the theatre.  And I can't tell you why.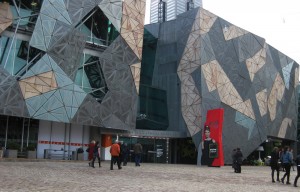 I went to see The Quiet Man, a film my father always raved about.  He often said that we should see it if it ever played again. I saw it advertised at the ACMI at the wonderful time of 11 am on a Sunday morning. What better time to see a film in the winter. My father never got to see the film again and I went remembering him and what he said about it.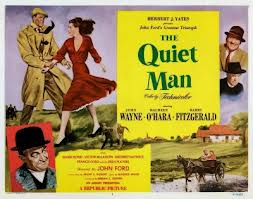 I loved it although a lot of his memories, or my memories of what he told me,  didn't always relate to the film I saw in  the comfort of the ACMI seats. The movie was fun with the beautiful redheaded Maureen O'Hara and a young attractive John Wayne.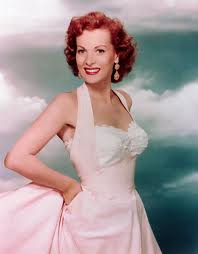 I was surprised at the crowd there.  The theatre was almost full and when we came out there was a queue waiting to buy tickets for another old favourite 'Some Like it Hot'.
I am glad of my Dad's love of the The Quiet Man or I may not have met the ACMI.  When I mentioned it at work I was told it was usually for children.  An odd perception and one that is wrong.
It's worth picking up one of their booklets  'What's on Winter 2013 – June to August'.
My next visit will be for the up-coming season of films from Iceland – called 'Reykjavik Calling: The Iceman Cometh'.
Iceland has seeped into our conscious recently.  Australian author Hannah Kent has written her  best selling book Burial Rites about the last person to beheaded in Iceland.  She and Iceland were featured on Australian Story a week or so ago.
Icelandic crime writer Arnold Indrisason is being translated into English and read by lovers of Nordic crime fiction.  One of the films is from an early book of his 'Jar City'.
This festival seems to me to be a chance to absorb more of this little-known country.
Remember the ACMI when you are out and about in Melbourne's CBD or visiting Federation Square.
You can check out the ACMI program here   ACMI program
Where:-
ACMI – Australian Centre for the Moving Image – Federation Square.