An evening picnic to celebrate this birthday has been arranged for this Friday, the 17th of November 2012.   The friends of the St Kilda's Botanical Gardens are celebrating the garden's 151 birthday by inviting everyone to a free picnic from 5- 8pm – picnic into the dusk is what they are saying.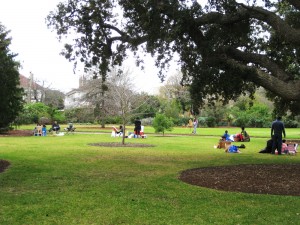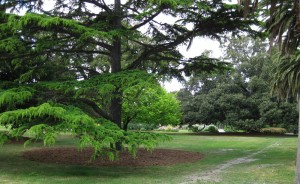 They have arranged live music, pony rides, croquet, live music and roving entertainment and a coffee cart.
Bring your food and drink and relax to their music.
The gardens are beautiful at the moment.  All the winter rain has been a gift from heaven for the plants and trees – especially the trees.
Check out The Rain Man when you there.  He is a favourite of the birds.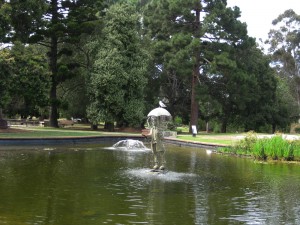 Last year the Rainman's hand  was home to a family of mud-lards or magpie-larks as they are sometimes called – see here.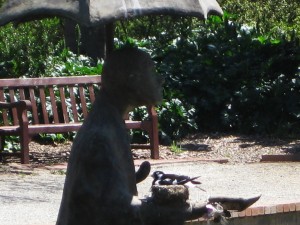 This post is really a heads- up about the birthday celebration for anyone who reads it in the next few days.  The gardens are still there after Friday, of course, and they are available every day of the year for picnics and family and friends gatherings.
For news about the gardens read the Friends of St Kilda Botanical Gardens' blog.  The information there can add to your enjoyment of the gardens.
Friends of the Botanical Garden's Blog
http://www.foskbg.org/
The Gardens are open every day of the year from Dawn until Dusk
Getting there:-
The 96 tram from the city.
Get off at the last stop and walk up Blessington Street