The Windsor end of Chapel Street is know as the funky end of Chapel Street, Prahran  To me it is the fun end.  I often pass Womango and I can never resist the window.  It's a 'stop and stare and stare some more  and chat to your friend' sort of window.   It's a collectors paradise.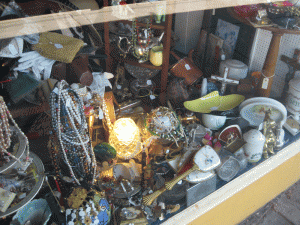 Womango's Window –
Inside it is as crammed with goods as the window. The old saying  'there is nowhere to put a pin down' is spot on.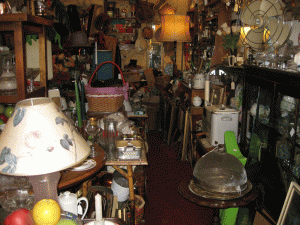 At the entrance there is a notice saying 'No Big Bags' and you can see why.  Even without a big bag you have to be careful not to  send some of the treasures flying.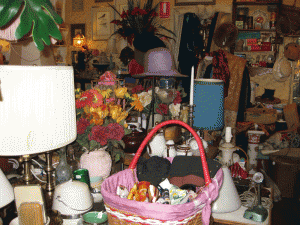 There's a yellow and green jug in the window that I like and I can spend ages gazing at the rings that are in a case inside and then there is something about those long white evening gloves of the fifties.  What romance they conjure up.  Yesterday there was an old wooden ladder in very good condition filling up some of the entrance space.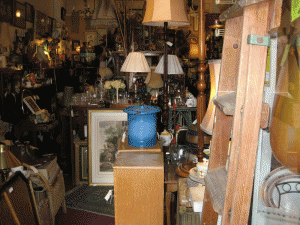 If you are a visiting Chapel Street for vintage, retro, antiques and treasures from the recent past ,  I'd start here.
If you are a collector and looking for something in particular the owner knows her stock – that's a feat in itself.  She is knowledgeable and is happy to talk.  She is also happy for you to spend as long as you like exploring this visual feast.
Note the opening hours – they are unusual for the area:-
Closed Monday and Tuesday.  Open Wednesday to Sunday from 12.00pm to 6.00pm.
You can ring the owner if you need to make contact at other times – 9533 6650 or 0410 750 310
Getting there
Take the Sandringham Line Train to Windsor Station.  Come out of the Windsor Station and you are there. Womango is more or less opposite Syber's Book Shop, by the pedestrian crossing.
Trams 78 and 79 run the full length of Chapel Street between St Kilda and Richmond.
If you are coming from the CBD by tram you need a tram number 8 or 6 or 72.  These trams intersect with Chapel Street at some point.