This stunning piece of urban art is a work by Frank Malerba.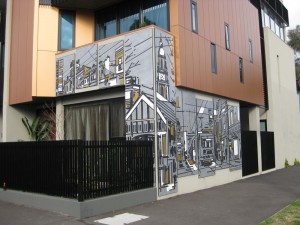 You can see it yourself as you head along Cecil Street away from the South Melbourne Market.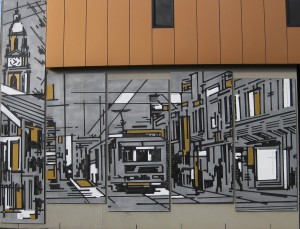 It is wonderful to be able to see such eye catching pieces of art during an every-day shopping excursion or a walk around the local streets.  Frank Malerba was commission by the developer and the commission was approved by the Port Phillip City Council.
He says he drove around South Melbourne for a few days, "To see what it was all about."
When you look at the art work does it say South Melbourne to you?
It has been up for over a year and looks exactly the same to me now as it did when I first saw it, months ago.  No deterioration.  Frank Malerba knows what materials to use for durability.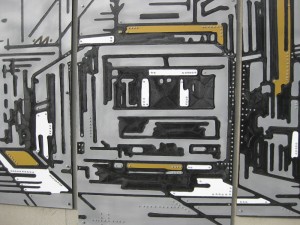 I wish more developers would think of the public and how we need visual feasts as we travel around our city.
My thought when I first saw the mural was, "Who is the lucky person who owns it?"
I assume if you own the unit it is attached to, you don't own the art work.   And that you can't sell the unit and then pack up the Malerba panels and take them  away with you.
I guess that can't happen but it makes me ask who does own it and who is responsible for maintaining it?  The Port Phillip City Council?  Or is it the Owners Corporation's responsibility? Perhaps someone will know.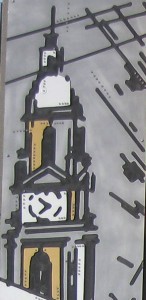 One thing I do know is that it is wonderful to see such interesting art, by a well-known local artist, for all of us to view.
Developers:-  how about more of this?
To view Frank Malerba's urban art on the corner of Cecil and Dorcas Street:-
Tram 96:-  (light rail)  to the South Melbourne Station.  Head for the Market.  Cecil Street runs from the  roundabout.
Tram 1:- get off at the corner of Cecil and Park Street and head to the market. – check out Dorcas Street when you cross over it.