Greville Street, Prahran  is a favourite street of mine.   My first encounter was a few years ago when I walked from the Prahran Railway Station along Greville Street on my way to Chapel Street
The late afternoon sun gave an orange glow and a touch of magic to this unique street. I feel in love.
I fell in love with the funky edgy designer shops, the retro and second hand and places.  There was a feeling of being outside the mainstream – a place where exciting, new and experimental things were happening.  I felt it strongly then and I still do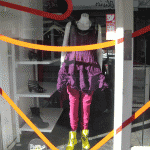 The street has changed over the years.  Less funky and 'out-there' but the magic is still there.  Where else in Melbourne would you see a window mannequin wearing a purple dress with fuchsia tights and a pair of yellow Doc Martin boots.
A couple of my favourite shops have closed and disappeared but Palm Beads is still there as it was on my first visit and the Greville Street Bookstore gives personal service as it has for over 20 years.  Greville Records has been there for ever and although other shops have come and gone the vibes have re-adjusted themselves and evolved as everything evolves with the time.  The street is still one of Melbourne Places that is unique.
This a pictorial stroll showing you what caught my eye during a recent visit.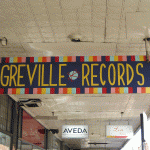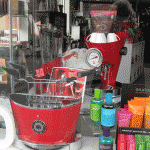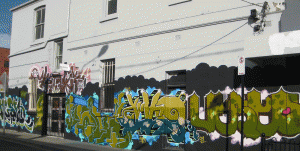 Greville Street, Prahran is a great place to be from midday onwards and in the weekend.  Cafes do open early to catch the morning-workers trade and many have regulars who come at the same time every day. However many of the shops don't open until 10am or 11am.
Coffee and food is good at most places and people-watching is a fascinating past-time in Greville Street.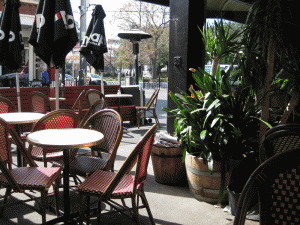 Getting there
Train: The Sandringham Line to the Prahran Station and you are there.
Trams:  The 72   from the CBD crosses Malvern Road and Chapel Street, get off at that junction and head north. Greville Street is on your left by the Stonnington Town Hall.
The 78 Tram runs along Chapel Street from East St Kilda and Richmond.